Virtual Video Consultations in Plastic Surgery: good or bad?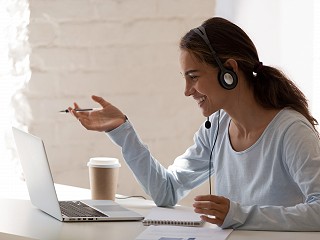 Online video, or virtual platforms, has become the only acceptable way to conduct non-essential medical consultations during the COVID-19 pandemic. In addition to social distancing, virtual consultations provide many other advantages, therefore, it is believed that this method will continue to become the 'new normal' way of running initial assessments, even when life returns back to normal. However, there are important limitations and risks that you should be aware of.
What are the advantages of Virtual Video Consultations in Plastic Surgery?
There are many benefits and advantages to video consultations mostly associated with the ease, comfort, and cost-effectiveness in getting expert advice:
Travel: You don't need to worry about travelling, driving, parking, or being late due to traffic.
Comfort: You can have the consultation within the comfort of your home, without having to worry about childcare. You might also arrange it during your work breaks, when appropriate.
Good source of information: They are easy to book, you speak directly to the experts and save hours of internet search navigating through relevant, irrelevant or inaccurate information.
Good value for money: You save on travel costs, avoid time off work and save time on online research.
Global: You have the access to consult experienced surgeons from around the world, without the need for travelling to see them.
What are the disadvantages and risks of Virtual Video Consultations in Plastic Surgery?
The main disadvantage of virtual consultations is that the surgeon is not able to physically examine you and, therefore, might not be able to give you definite advice. In plastic surgery, a large amount of information can be obtained from good quality photos and videos that will enable your surgeon to give you valuable advice. Please read my blog on how to prepare yourself for Virtual Video Consultations in Plastic Surgery in order to get the most out of it. However, even with the most superficial and external conditions, the plastic surgeon must see you in person and perform medical examination to take specific measurements, assess the quality of the skin and deeper tissue. Without this information it is impossible to decide the full details of surgery.
The purpose of these virtual consultations is to discuss your aims and expectations, and give you the relevant information about the procedure. You should avoid practices that use this technology to 'sell' you procedures, give you false reassurances, or promise you surgery directly without offering to see you face-to-face for physical examination.
Responsible and respectful practices are strictly regulated and bound by General Data Protection Regulations and the Caldicott Principles of Patient confidentiality. They will not use and distribute any of your photos, or record your consultation, without your written permission. Make sure you are provided with a consent form that explains the way your photos and information are stored and used.
In conclusion, Virtual Video Consultations in plastic surgery are very valuable and cost-effective in making your informed decision about any plastic surgery you're considering. They do not, however, replace a face-to-face physical examination and should not be used as selling podium by irresponsible medical professionals or unqualified persons.