Menu
PECTORAL IMPLANTS
Although exercise and diet helps to build muscle, it's common for men to not get a defined chest using those tools alone. Pectoral implants enable men to achieve their desired physique, by enhancing the shape and volume of the pectoral muscle.This is a common use of pectoral implants; But they're also able to correct various chest abnormalities, such as pectus excavatum and poland syndrome.

Are pectoral implants relevant to my needs?
They could be, if any of the following areas apply to you.
Cosmetic enhancement: If you desire a more defined and muscular chest, cosmetic enhancement of the pectoral muscle will build up your chest size and give you a naturally well-built appearance.
Pectus excavatum repair: Pectus excavatum (otherwise known as funnel chest) is a condition where the front of the chest has a caved-in, sunken appearance. Depending on the severity, this can have a significant impact on the patient's self esteem, their confidence and ultimately how outgoing they are in general
Poland syndrome treatment: Poland Syndrome is a rare birth defect which causes the pectoral muscle - and occasionally other muscles in the upper limbs - to become underdeveloped, or to not grow at all. This gives the appearance of an inward curved chest wall, as well as other visible signs of deformity and asymmetry.

Which pec implant methods can I choose from?
There are a variety of pectoral implants, which are typically categorised into 2 types:
Standard, ready made pec implants: These are pre-manufactured with specific shapes and sizes, and are most commonly used to enhance the average pectoral muscle.
Custom-made pec implants: These are tailor made for each specific individual. This method is normally used to correct specific chest wall deformities such as pectus excavatum and poland syndrome.
How do I know if pec implants are really for me?
Pectoral implants are made of medical grade silicone, that have been proven to be a safe, effective option for any patient seeking pec implants in the UK. Whether that be someone wanting to correct the aforementioned conditions (pectus excavatum and poland syndrome), or who simply wants to improve their chest area overall.
You'll be given an in-depth consultation, to help determine what the right option may be for you.

What can I expect at my pec implant consultation?
Exploration of your needs, objectives and expectations.
Discussion of any queries you may have.
Clarification of the advantages and disadvantages of each pec implant option.
Measurement and a brief examination of your chest. Following which, we will discuss your suitability for surgery, what to expect at each stage and your best options to choose from.

What happens on the day of pec implant surgery?
The nurse and the anaesthetist will go through some questions with you to ensure you're ready for surgery. Afterwards, I'll confirm the planned surgery with you and draw some preparatory markings on your skin.
A dose of antibiotic will be given to you to reduce the risk of infection. You'll also receive a local anaesthetic in your chest during the operation, to numb your deep tissue.
After waking up from surgery, you may feel tightness around the chest. Though, the local anaesthetic will prevent any significant pain. At this point, the wounds will then be covered with dressings.
The procedures are performed as 'day-case surgeries', meaning you will be able to go home on the same day.

What can I expect from the recovery process?
You will experience swelling, bruising, and discomfort for the first few days. However, the pain is easily controlled by taking the prescribed painkillers and medications on a regular basis, as instructed.
Recovery from pectoral implants surgery usually takes 1-2weeks to heal before you can return to light, daily routines; it may take up to four weeks before you can resume more physical activities. You must wear a well-fitted pressure vest and refrain from upper body physical exercise, for the following 6 weeks after your surgery.
Do I get any follow-up after my surgery?
The nurse checks your wound 10-14 days after you go home, and I see you in the 6-8 weeks following the surgery to check the healing progress.
The final shape and outcome of the operation is assessed 6-8 months thereafter.
Are There Any Alternatives?
This depends on what your aims and expectations are, which will be covered during the consultation.
Lipofilling (Fat transfer) can be a good alternative in some cases.

OUR PECTORAL IMPLANT GALLERY
BEFORE & AFTER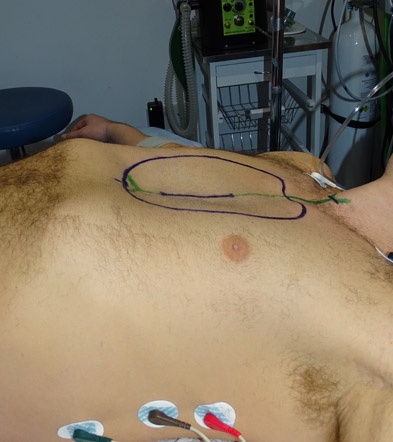 PECTORAL IMPLANT BEFORE
PECTORAL IMPLANT AFTER
PECTORAL IMPLANT BEFORE
PECTORAL IMPLANT AFTER
PECTORAL IMPLANT BEFORE
PECTORAL IMPLANT AFTER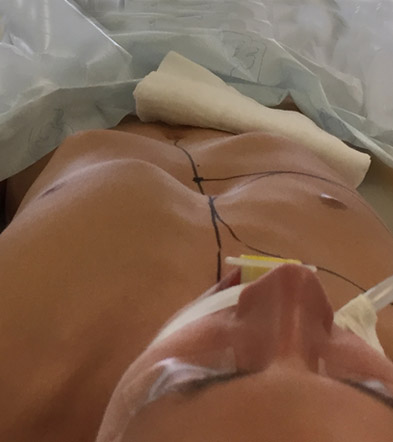 PECTORAL IMPLANT BEFORE
PECTORAL IMPLANT AFTER
PECTORAL IMPLANT BEFORE
PECTORAL IMPLANT AFTER
PECTORAL IMPLANT BEFORE
PECTORAL IMPLANT AFTER
GET IN TOUCH
For more information regarding Pectoral Implants, or to book a Pec Implant consultation, please contact the London surgery below.