How do I prepare myself for Virtual Video Consultations in Plastic Surgery?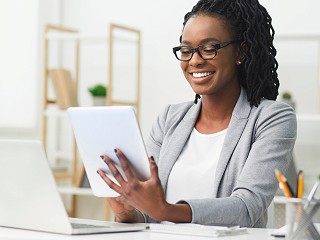 You need to do some preparations a few days before your virtual consultation in order to make it run smoothly and to get the most out of it.
1. Photos:
Good quality photos and videos provide your plastic surgeon with a good amount of information to give you the best possible advice, relevant to your condition and needs.
Send high-resolution pictures, under good lighting, of the area (or areas) you're concerned about. You get better quality pictures by asking someone (family or friend) to take them for you, from about 1-2 metres (3-6 feet) distance. Alternatively, you might be able to take them yourself by standing in front of a full length mirror.
The pictures should show the whole area of the body (trunk, chest, arm, thigh, head etc). Examples of good pictures and bad ones are shown here.
Good pictures:
Showing full areas
High resolution
Bright light
Bad pictures:
Showing part of the area
Low resolution
Out of focus
Low or dim light
Send a minimum of 4 views:
one front,
two sides
one back

Or even better 6 views:
one front,
two at 45 degrees
two sides
one back
These are the basic views for most operations. Some procedures have specific views (for example rhinoplasty). Your surgeon will advice you in advance about any specific views they require.
Responsible and respectful practices are strictly regulated and bound by General Data Protection Regulations and the Caldicott Principles of Patient confidentiality. They will not use, publish or distribute any of your photos without your written permission. Make sure you are provided with a consent form that explains the way your photos and information are stored and used.
2- Video consultation access:
You will be given clear instructions on what software or application is used, how to download and run it and how to get help if needed. The application used should have end-to-end encryption to protect your confidentiality and privacy. Make sure you do all the setting up and become familiar with it some time in advance, in case you needed help in setting it up.
3- Location:
Make sure you are in a private room during the consultation, to protect your privacy and dignity. You should NOT take this consultation in a public place or in areas where you could be overheard, nor where your computer screen could be seen by others. Avoid any distractions such as noise, work or children
Finally, like with any normal consultation, research and learn about the procedure in order to form some basic understanding. This will help you retain the important information and you will be better equipped to ask your surgeon the relevant questions that matter to you.