How to Reduce the Risks of Complications in Brazilian Butt Lift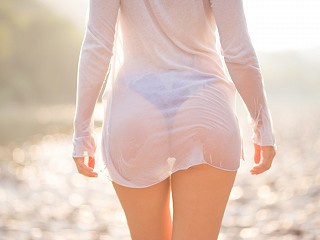 Brazilian Butt Lift, or BBL, is the fastest growing plastic surgical operation in popularity worldwide. However, some studies revealed high rates of deaths from this surgery of about 1 in 2500 due to fat embolism. This is much higher than any other cosmetic procedure. Due to this, the British Association of Aesthetic Plastic Surgeons (BAAPS) in 2018 distributed a recommendation to all its members, suggesting they refrain from performing BBLs. This action played a very important role in driving the public awareness to the risks of this operation and played a role in driving research into developing safer surgical techniques.
Several papers and reports were later published onto the safe techniques in fat transfer to the buttocks.
The minimum measures and technique that should be taken to reduce the risks of complications in BBL are:
Methods to reduce the risk of fat embolism:
The fat should be transferred only under the skin over the gluteal muscle and should not be injected into the gluteal muscle as this could make it migrate into large vessels.
The fat should be injected using a blunt tip, thick 4 or 5mm cannula, and bent in specific angle to avoid an accidental penetration into the muscle
The positioning of the patient on the operation table might also help avoiding muscle penetration
Surgeons should have advanced training and experience in liposuction and fat transfer in order to to be able to judge the position and location of the injecting cannula and the depth of fat transfer
Ultrasound scan might be a useful tool to measure the thickness of subcutaneous fat over the muscle before the surgery, but its real benefit is still subject to research.
Measures to reduce risks of infection and contamination:
The fat should be collected and transferred using single use disposable instruments
The fat should be collected and processed using a closed collection system
Surgery should be performed in a sterile operating theatre were the patient is fully prepped and draped and the surgeon is fully gowned as in any sterile surgical intervention.
Measures to reduce hypothermia:
Heating mattress under the patient
Pre-warming liposuction fluids and IV fluids to 38 degrees
Reduce patient exposure and use of warming blanket
Reduce operating time. .
Measure to reduce bleeding:
Avoid hypothermia
Super-wet or tumescent liposuction
Adrenalin added to liposuction
Tranexamic acid 1000mg on induction.
Measure to reduce operative time and related complications:
Power assisted liposuction
Expansion Vibration Lipofilling (EVL)
Staff training on theatre efficiency