Plastic Surgery Abroad: Is it Really Worth it?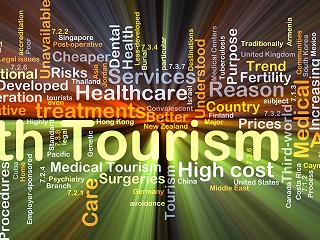 The option of going abroad to have cosmetic surgery is not new but the popularity of specific destinations has constantly changed over the years driven by reputation and advertisement. The main incentive for patients to seek plastic surgery abroad is low costs. However, there are vital details that patients are unlikely to be aware of until too late after surgery. Here is a list of the common difficulties patients face along their journey.
Language and Communication:
Plastic surgery procedures are not 'off-the-shelf' products. The operation steps, techniques and devices are adjusted to meet the characteristics of each individual patient's shape, as well as aims and expectations. A typical dialogue between the patient and the plastic surgeon in the UK takes between 1 to 3 hours, in one or more consultation, in order to determine the patient's objectives and expectations, discuss various surgical and nonsurgical options and modifications to achieve these aims, inform the patient of the short and long terms outcomes, all risks and complications, recovery and follow-up.
Language barrier in a non-English speaking country will eventually compromise the dialogue with the surgeon. Patients having surgery abroad often say that surgeons misinterpreted their concerns, or that they received the type of treatment that the surgeon thought was good for them rather than the one that met their expectations. After surgery, patients find it difficult to explain their symptoms, issues, or concerns and felt frustrated, isolated or vulnerable.
Aftercare:
Following surgery, all patients require a direct point of contact to discuss their symptoms and recovery. Even without complications, the majority of patients experience a variety of expected and unexpected symptoms or concerns in the first 6 weeks after surgery. It is essential that these patients discuss these issues clearly with their care providers and have a physical examination to rule out problems and complications. Overseas clinics often provide short period follow-up and do not provide follow-up treatments. It is impossible to perform a physical examination if needed without travelling back.
Minor and major surgical complications are very common and it's essential to treat them by experts early. Even though the aftercare packages in the UK usually cover the 12 months after surgery, in reality, it is a lifetime relationship where patients can get in touch with their surgeons anytime, for advice and follow-up checks even years following surgery.
Standards of practice:
Becoming a registered plastic surgeon in the UK is one of the most rigorous processes in the world and warrants that the surgeon has received a wide range of training and experience. In addition, there are very strict rules on practice, advertisement, honesty, integrity, reviews, and data protection. It is very easy to check any UK surgeon's credentials and experience.
For example, Brazilian Butt Lift (BBL) surgery by a board certified plastic surgeon in the UK would involve an honest and well-informed discussion about the risk of fat embolism and death. There are strict surgical steps and instruments used to reduce the risks of fat embolism and infection.
A significant number of patients attend the NHS with serious complications following BBL surgery abroad. They often report difficulty in checking the validity of the surgeon's credentials, qualifications and training. Most patients were not informed about the risks and complications, many were given false assurances, and some did not meet their surgeon until the day of surgery.
Standards of care:
The strict health regulations in the UK make it one of the safest places in the world to have surgery. The majority of the surgical costs are, in fact, absorbed by these safety standards such as malpractice insurances, CE marked instruments and products, adequate and safe staff training and number.
For example in the UK, the anaesthetist must have an assistant, and they should both deal with only one patient in one theatre at any given time. In some countries, the anaesthetist can oversee several theatres and look after several anaesthetised patients at the same time.
All medical equipment and instruments used in the UK should be CE marked, which means they must pass several quality and safety checks all of which add to the cost. For example, the basic cost of manufacturing a breast implant to meet these quality standards is around £200-£250. There are unlicensed breast implants outside the UK that are sold for under £50.
Legislations and Law:
In the UK, there are strict rules and regulations that protect patients' rights before, during and after surgery if anything went wrong. These are covered by indemnity insurance and malpractice insurance, as well as regulatory bodies such as the General Medical Council (GMC) and Care Quality Commission (CQC).
Is it worth taking the risk?
Having surgery abroad can be a risky gamble in terms of expectations, complications and outcome if any of the above conditions are not met.
You also need to keep in mind that any revision surgery would cost significantly more because it often involves redoing the whole procedure, longer operative time, higher surgical experience and longer recovery.
More Info:
http://www.bapras.org.uk/public/patient-information/cosmetic-surgery/cosmetic-surgery-abroad
http://www.bapras.org.uk/public/patient-information/cosmetic-surgery/cosmetic-surgery-abroad
https://www.rcseng.ac.uk/patient-care/cosmetic-surgery/having-surgery-abroad/